Social Media Strategies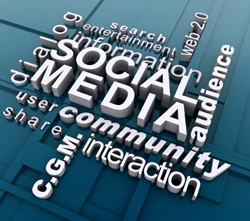 FaceBook, Twitter and other social media helps your business achieve greater visibility by delivering interesting and valuable content in brief frequent news bytes. Let us explain the various social media types and their function so you can determine which ones are assets to your brand.
Contact us for information on how we can help you take advantage of this new marketing trend.
Social Media Tactics